Annual Galveston Sandcastle Competition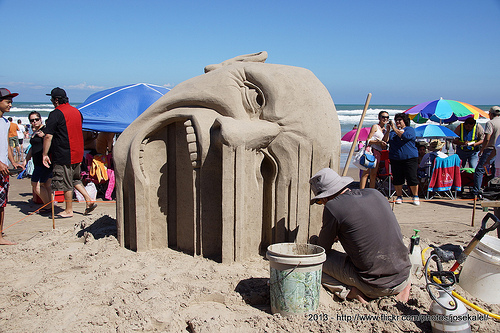 In the heat of the summer, there's nothing better than heading down to the beach for some R&R and a whole lot of sandcastle creativity!
Every year, the Houston Chapter of the American Institute of Architects holds an annual Sandcastle competition in East Beach, Galveston. Come and witness some of the best and most creative sandcastle teams bring their imagination to life as they carve away the competition theme in the sand dunes. Root for your favorite creation and find out who will win the coveted Golden Bucket Award this year!
The competition will be held on Saturday, May 31st and will feature a picnic area and a variety of local vendors. Your friends here at Texas Waste Co will be there too, making sure everyone has access to clean porta-potties and reliable sanitation systems. See you there!
Image Credit: Jose Moncivais