TexasWasteCo Goes To The 34th Annual Great Texas Mosquito Festival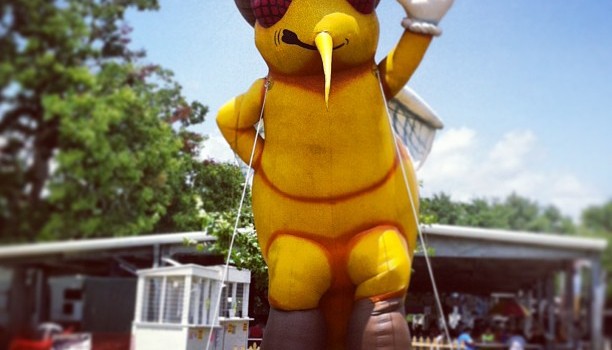 In true Texas fashion, Texas Waste Co recently took part in the 34th Annual Great Texas Mosquito Festival Sponsored by the Clute Parks and Recreation in Clute, Texas. The well-attended 3-day event brought together hundreds of families, performers, local businesses and guests from all over the country.
This year's festival featured a carnival, fun-filled contests, topnotch entertainment, arts and crafts, good 'ole Texan bites and more. The event was a huge success and was dubbed as "one of the top events in the USA" by TopEventsUSA.com.
Karen McGowen, Marketing Director of Clute Parks and Recreation expressed her gratitude to us in a letter stating, "We appreciate Texas Waste Co's commitment to our festival by providing clean Port-O-Let and sanitation stations. Texas Waste Co's crew were friendly and reliable, and the Port-O-Let units they provided were equipped with essential sanitation features that accommodated the needs of our festival attendees without sacrificing comfort and cleanliness. Texas Waste Co certainly contributed to the great success of our event."
Needless to say, your friendly Texas Waste Co team is elated to have been a part of this wonderful event. We look forward to providing our Texan neighbors with dependable Port-A-Potty and sanitation solutions at the festival next year. See you there!